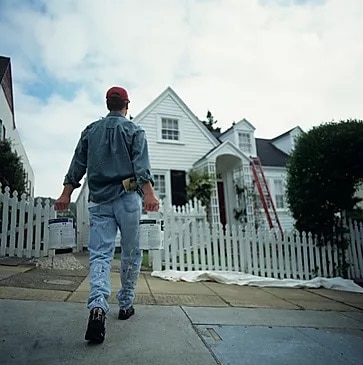 They go by many names and designs, but nearly every plumber, electrician and HVAC technician understands them as Service Agreements or Service Level Agreements. For this blog, we'll refer to them as Scheduled Service Plans (SSPs).
If your field service business isn't already offering service agreements, maybe you're wondering if you should. To simplify, I like to boil an idea down to its most simple element. If an SSP could do ONLY one thing, what should it do? What's its main purpose? I contend if it could only do one thing, an SSPs' goal would be customer retention.
There are numerous SSP design problems that get in the way of this goal:

Service agreements are not direct profit centers.
Some service contractors design their SSPs" to be a direct profit center, and while businesses, of course, have to cover expenses, you can't match your costs if you don't retain customers. Existing customers come back with many benefits to profitability, and service level agreements focused on retention bring your customers back and back and back and..You get the idea.
Poorly Designed Service Agreements
Some organizations try a one size fits all customers approach while other organizations wrestle with balancing discounts, services and expenses for each business. Zip Solutions' field service management software has made both methods things of the past; you could say we've evolved SSPs. We allow you to sell your services a-la-cart. There's HUGE power in offering choice, and your customers will love it too.
Service Agreement Renewals
It sometimes can be difficult to convince customers to pay for another year of an SSP, but we've eliminated this very difficult chore with perpetual agreements which are charged monthly. Zip Solutions' field service software helps you manage the recurring billing to simplify your font office. Plus, customers love it. It's a huge selling point, and you'll eliminate any annual renewal conversations.
Managing the Promise
Plumbing, electrician, and HVAC dispatchers will tell you that they struggle to schedule the recurring obligations after the sale of an SSP. Without field service management software, it can be impossible to stay on top of recurring appointments, but with Zip Solutions' Dispatch board, your front office will sing your praises.
How much to discount…
On small tickets, 10% isn't enough of a discount, but for large installs, a 10% discount is too steep. Zip Solutions offers an answer.
3 Solutions to simplify all the headaches with your service level agreements:
How to sell service agreements
First, lower the cost of the SSP to just cover the cost of traveling out there then divide it by 12 months. That puts the cost down to just a few dollars per month. Who can't afford that? If you've given your client great service, they will throw money at you when something needs repair. Customers will feel like they've already paid for your time which will eliminate their desire to call anyone else! That's the customer retention you need. These types of SSPs are ideal for more maintenance minded customers; the customer type that helps makes your business a profitable organization.

Note: Your competitors are trying to gather these maintenance minded customers before they are all committed to other service providers. You should as well.
A-la-cart Services
Allow your customers the choice to purchase a-la-cart recurring services for the items they want instead of what you want. Customers want choice, and Zip Solutions' field service management software makes managing service agreements with multiple options simple. From your customers to your dispatcher to your technicians, Zip Solutions helps make SSPs a win for everyone.
Customize your Service Level Agreements
Many SSPs are sold residentially, but Zip Solutions makes it easier than ever to sell commercial service agreements. Our software empowers you to sell custom-designed SSPs instantly and accurately via any technician. Service reminders help assigned technicians always keep your promises, and invoices are automatically charged monthly eliminating a headache for the front office. Customers and your employees are made happy with Zip Solutions' customized managed service level agreements.
Zip Solutions has forever made it easier for your business to sell service level agreements. To see how simple it can be to increase your profits and eliminate office headaches, schedule your demo today.