The field service industry is often not seen as full of high-tech businesses, but Zip Solutions seeks to change that perception. In our digital age, there are countless opportunities for plumbers, electricians and HVAC technicians to radically improve their business with software. Zip Solutions built our field service management software specifically for these skilled tradesman.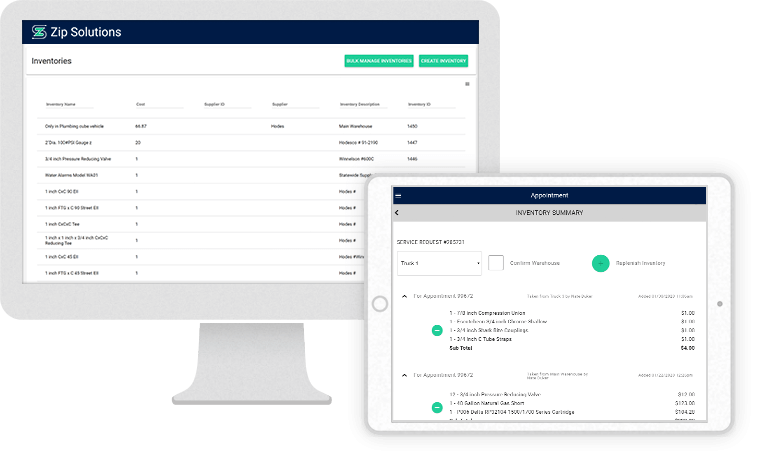 Plumbing
There are so many parts and appliances available to plumbers today, and this requires successful plumbing businesses to maintain large price books. These can be pages long and a huge pain to change or manage. Zip Solutions can eliminate the hassle of price books with one click; update and manage your price book from any device with an internet connection. Always be prepared to professionally and quickly give a quote, and you'll always have the peace of mind of knowing all of your quotes are accurate whether you generated by yourself or dozens of technicians. We designed Zip Solutions' dynamic price book after hearing the needs of real, hard-working plumbers. They described a need, and we rose to meet it. Click below to see how we can eliminate the hassle of paper price books for your business.
Electrician
Whether it's an older home or a house built last week, it probably has electricity. Today's electricians are required to work on multiple types of repairs, and sometimes, that's just in one home. That's why Zip Solutions allows technicians to create personalized products with customized presentations. Electricians can create a customized quote including good, better, best options for customers while in the field, and the customer can then select which package makes sense for their needs and budget. Plus, Zip Solutions equips businesses and technicians to offer financing. If your customer is in need of a lot of repairs but can't pay for it all up front, now you can offer them options. These features are just some of the reasons why Electricians love Zip Solutions. Schedule a demo today to see how you can grow your business by offering customers choice.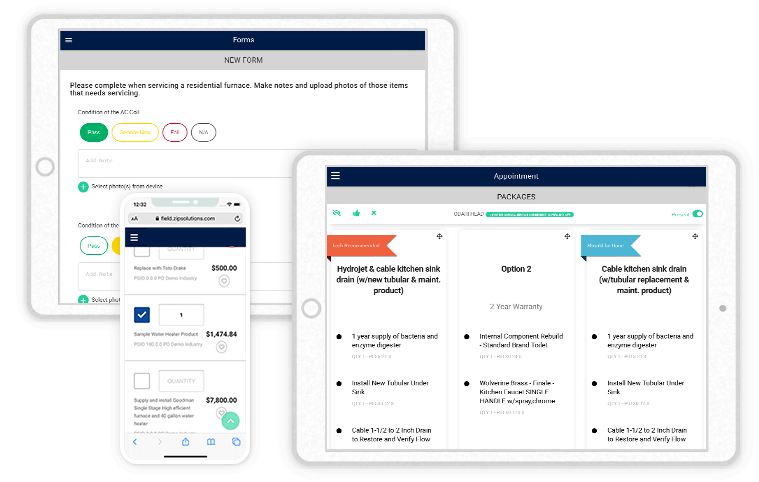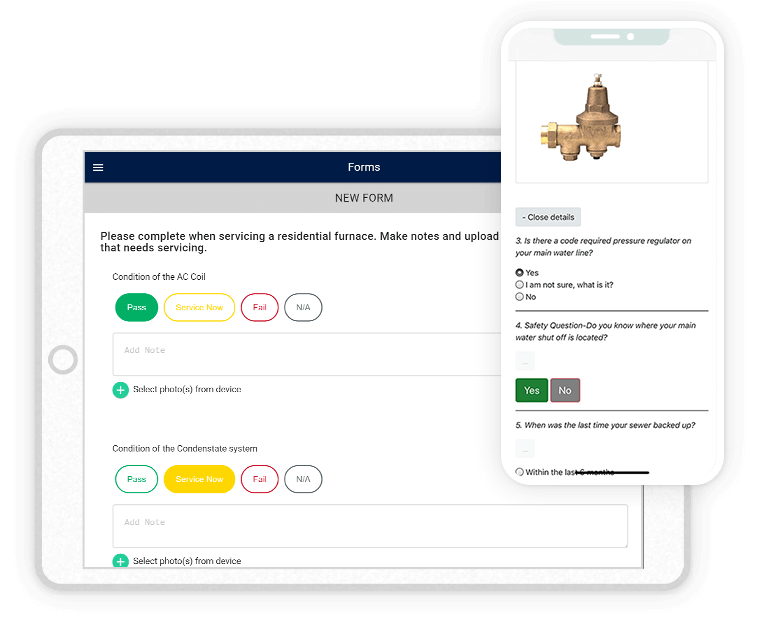 More and more HVAC businesses are utilizing service agreements to stabilize revenue and create longer, more positive relationships with their customers. Zip Solutions field service management software was designed to help your HVAC business manage your service agreements, and our users are empowered to easily assign technicians, track maintenance, schedule calls, calculate invoices and more within each client's agreement. Zip Solutions ensures that service agreements bring peace of mind to you and your clients. As with many of our features, we created our service agreement management features from hearing the needs of real HVAC technicians and business-owners. As a result, Zip Solutions field service management software is one of the best on the market for HVAC companies. Schedule a demo to start optimizing your business.