COVID-19 has given digital shopping and remote payment a significant boost. According to a PYMTS.com survey, online retail purchases grew 34.9% in 2020, and this trend likely isn't temporary. Visa's Executive VP and Chief Product Officer, Jack Forestall says, "It's hard to believe that there'd be any reversal at all…"
Though plumbers, HVAC technicians, electricians and other tradesmen don't operate in retail, contractors are updating their businesses to meet new customer expectations. No-contact service calls have become standard during the pandemic, and some essential businesses are offering remote payment options. The companies that update their technology will have an advantage over competitors even after Coronavirus becomes a distant memory. Consumers are unlikely to dismiss the convenience of paying remotely. In fact, they'll come to expect it.
It's essential for the trades to enter the realm of digital payments. To help, Zip Solutions has launched new remote payment features for seamless no-contact service calls. This new functionality should help meet customer expectations now and in the future. Plus, happier customers can lead to better sales and more peace of mind.
A Remote Payment Process for Field Service Management Software
To begin the process, technicians send the work order to the customer via text. The customer reviews the work order and selects a service plan if interested. These plans are fully customizable, and different plans can be set as default.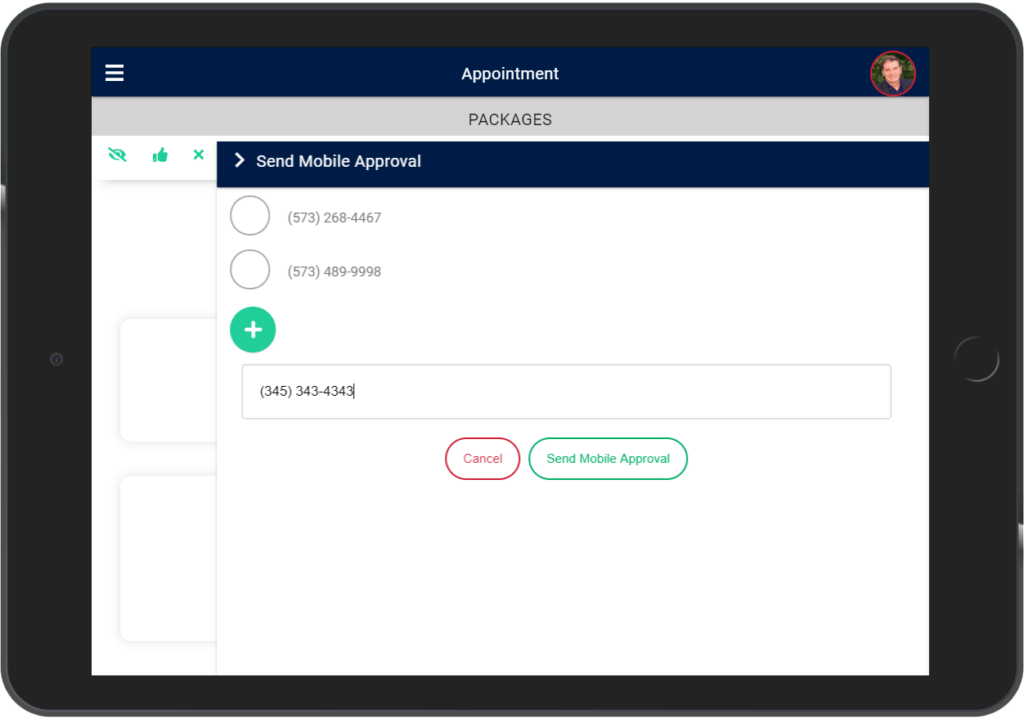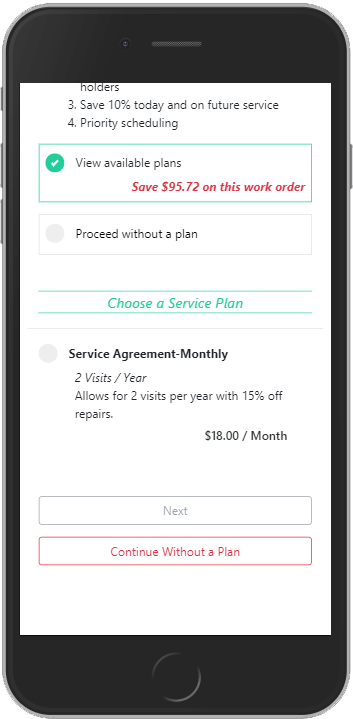 After agreeing to the charges and accepting the terms, the customer enters their email if they'd like to receive a receipt. This step in the process is not only ideal for customers, but it can also be an asset to your business. Having a list of customers' emails equips you to contact them with updates and re-market your services at a later date.
Note: If you do intend to use customers' email addresses for marketing, we recommend including your intention in your terms of service.
The customer then signs for approval via their device of choice.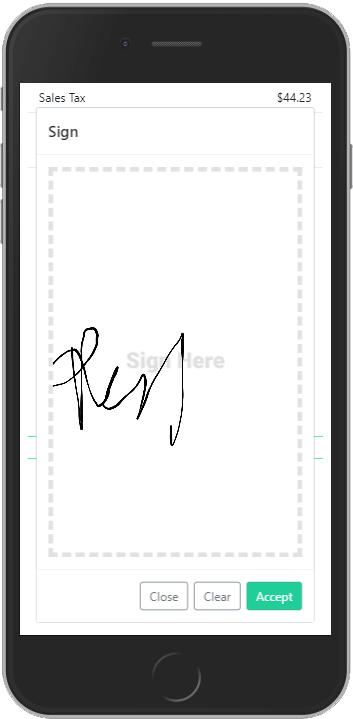 To Pay Now, the customer enters their credit card information, and if accepted, they should see payment confirmation. The receipt is then sent via email if appropriate.
The tech receives a near-instantaneous text confirmation for both approval and payment.
It's that simple.
Remote Payment Options Are Becoming the Standard
Features like these are becoming the norm. COVID-19 has accelerated the adoption of both remote approval and remote payment, and consumers are increasingly expecting it as an option. Plumbers, HVAC, electricians, and other trades cannot ignore these trends.
Offering remote payment will likely increase customer satisfaction, and it can also help grow your profits. Both reasons might offer more peace of mind during an economic recession.
Schedule a demo today to see how remote payments work in real-time. Zip Solutions is simple to use for the customer and the technician, and your office will love it too. This is just one of the ways our field service management software can simplify your office, satisfy your customers, and grow your business.
Have other questions? Write to us at hello@zipsolutions.com or call 636-222-2222 to learn more about remote payment options.